ADVISORY PANEL
The following people have been appointed to the Brisbane Magic Futsal Advisory Panel. Each person has a specific role to assist in the progression and development of this Futsal Club for our members.
The following people have been chosen on the Advisory Panel because of their skills and talent in areas that will benefit Brisbane Magic Futsal to reach it's vision of being a major force in Australian Futsal.
We are very delighted to have them on our panel and look forward to a lenghty relationship.
CLUB PATRON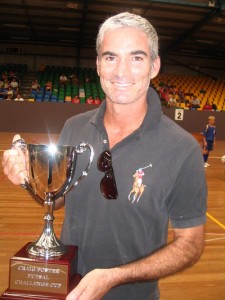 Brisbane Magic Futsal is proud to announce the appointment of former Socceroo and current Chief of Football at SBS Television, Mr Craig Foster as Patron of our club.
Mr Foster has become an avid fan of Futsal over the years and his view and passion for the game of Futsal is a huge success for us all. Mr Foster's role will be to assist the club in achieving its vision of becoming the number one Futsal Club in Australia.
Mr Foster's knowledge of how professional sporting clubs should operate will be vital in our club's goal.